Featur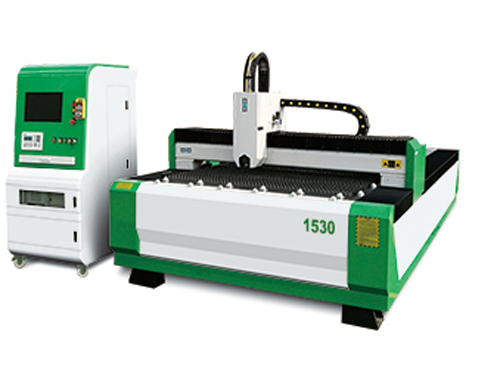 es:
1. High accuracy for high precision parts and letter cutting.
2. Fast speed: 100 times speed than wire cutting.
3. Small hot affecting area keeps flat and nice cutting line.
4. High performance to price ratio: the price is only 1/3 of that of CO2 laser cutter and 2/5 of that of CNC.
6. Low maintenance cost: only 1/10~1/15 of same power CO2 laser cutting machine, only 1/3~1/4 of same power.
7. Top Best stable performance fiber module.
TECHNICAL PARAMETERS:
Model

Fiber Metal Cutting Machine

SKL500FB-1325

Output Power

500W/1000W

Laser Type

Fiber Laser

Max. Processing Area

1300*2500MM

Max. Cutting Speed

30m/min

Max. No-load Speed

60m/min

Max. Cutting Thickness

6mm

Cutting Seam Width

0.10(depend on the material)

X/Y Axis Positioning Accuracy

0.01mm/m

X/Y Axis Repeated Positioning Accuracy

+0.01mm

Machine Weight

3600kg

Phase

3

Rated Voltage

380V

Frequency

50HZ

Total Power Protection Grade

IP54

Cutting Parameters:
Material

Thickness(mm)

Speed (m/min)

Cover Gas

Stainless Steel

0.3

25

Oxygen

0.5

15

Oxygen

0.7

12

0.9

10

1.0

9

1.2

7

2

5

3

2

4

1.2

6

0.2

1

8-9

Nitrogen

2

3-3.5

3

0.3-0.5

Carbon Steel

1

8-9

Oxygen

2

2.5-3.5

Oxygen

3

2-2.5

4

1-1.5

5

0.7-1

6

0.7-0.9

Aluminum Alloy

1

2

Nitrogen

2

0.4-0.6

Nitrogen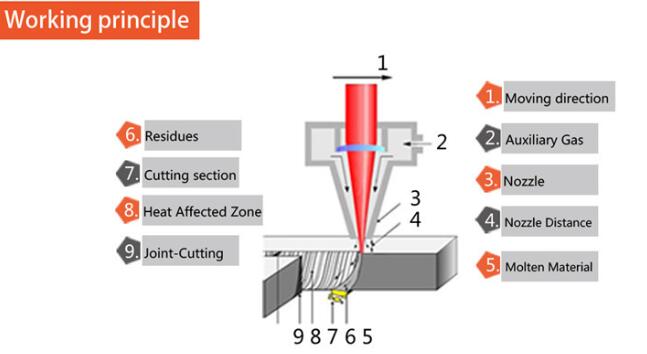 samples: